Our Development Office Paul tells us how he harnessed the "I Can" Campaign to overcome his fear of heights
Recently Siel Bleu launched our very own awareness campaign called "I CAN" empowering through exercise. Our aim with this campaign was simple, we wanted to share stories about the significant impact exercise has had on some of our exercise champions lives. Each exercise champion used the words "I CAN" and stated something they CAN now do that wasn't possible before they became more physically active with Siel Bleu.
We had Jennifer (77) a survivor of esophageal cancer, who went from lethargic, stressed and with little or no motivation to an inspirational, self-motivated and confident exerciser. Jennifer's "I CAN" was that she can now do 150 squats in a day when at her best. Just to clarify that was not a typo, she did indeed do 150 squats in one session….. AMAZING I know!!!! On top of this incredible achievement Jennifer also got more physically active by increasing her walking distances, tracking her steps, attending mindfulness classes and so much more. Starting weekly one to one exercise sessions started Jennifer on a path that she never thought she would be on almost 2 years later. Jennifer was our poster woman for the "I CAN" and has inspired so many others along the way. There's not a week goes by without someone mentioning her story to me saying I can't believe how she changed her life around so much just be getting more physically active. I worked with Jennifer a lot at the beginning of her journey and her story only paints half the picture, she really is an inspiration.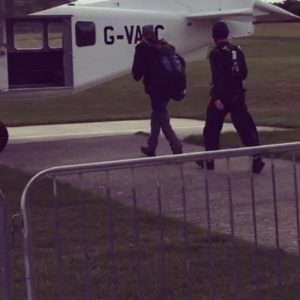 Moving back to the "I CAN" and the reason I wanted to share this story with you was because Jennifer and our other exercise champions have helped to inspire me to find my own I CAN. I'm great at motivating others to achieve their new normal and experience new challenges but it's hard to look outside of your comfort zone and say what can I do to better myself? Like Jennifer I would like to look back in 2 years and say I never thought that would be me. So what is my "I CAN" you ask? Well it's not exercise based but equally as challenging I'm facing my fear of heights by performing a Charity Skydive.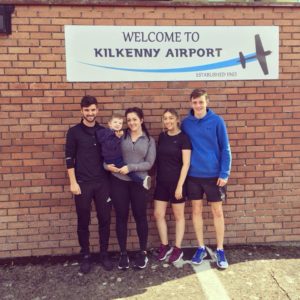 I won't bore you with my history of falls from heights as a child which helped develop this fear but I will tell you I have not climbed a ladder in the last 20 years nor do I stand while on a plane. Flying is very safe and I've been on many flights but I don't enjoy them full stop. The idea of being in the air just doesn't do it for me so the idea of a Skydive is terrifying as it brings the flying and the falling together. I spoke with Jennifer about me doing the Skydive and she was great support and it was amazing how our roles as motivator and listener swapped. She was reassuring that I could indeed do it and reminded me of the words "I CAN".
Fast forward a few weeks and here I am writing about an experience I never thought about or wanted to do and I have done it! I SURVIVED freefalling from 10,000 feet which I jumped out of what seemed to be an unsafe looking aircraft. I have faced my fear of flying and heights in one go and can say loud and proud "I CAN" face my fears (without crying).
The Power of the "I CAN" comes in many forms and I want you to find your own "I CAN" be it exercise related or not. Your own "I CAN" should be an achievement no matter how big or small. The testimonials we receive back from our exercises classes isn't always an "I CAN" related to an exercise achievement , it more so comes in the form of a "I CAN" tie my shoes again, "I CAN" walk to the local shop on my own, "I CAN" climb my stairs again, "I CAN" do my own gardening again. This list of examples can go on and on and everyone CAN do what they set their mind to once they get a little support along the way.
I would like to thank my family & friends for supporting me through my own "I CAN" and we helped raise money for Siel Bleu Ireland to help more people reach theirs.
**We'd like to extend a huge thanks to Paul and friends for raising nearly €1000 for Siel Bleu Ireland by facing their fears.