We're delighted to announce, Siel Bleu Ireland has rebranded!
As most of you know, we've been delivering exercise classes in Ireland since 2011 and have seen a steep growth curve over the last three years. We're proud to be working with 4000+ older adults and patient group members per week, helping to enhance their lives through exercise. 
We thought now was the right time to rebrand the organisation and bring it back to basics, putting our fantastic participants and brilliant team of physical trainers at the forefront.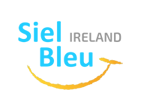 To kick things off, you'll notice our logo has been updated. We've adopted the Siel Bleu smile, to reflect our connection with our participants and with our sister Siel Bleus in Europe.
Along with this we've completely revamped the website to make it more user friendly for you and full of new video and photo content. You can also check out our YouTube with brand new videos.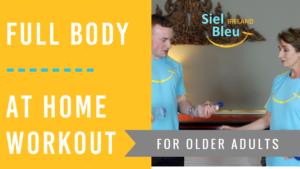 As well as changing our existing elements, we're excited to bring you some new!  We've had a high demand for at home exercise programmes, and they are here. The Siel Bleu At Home Workout Series will be delivered straight to the inboxes of everyone who signs up here!
We're also bringing you  our brand new blog with weekly features from our trainers about physical activity and stories from our participants.
We'd like to take the time to thank everyone who helped us with this rebrand. Thank you to all the participants and organisations who allowed us to disturb your sessions so we could take photos and videos: Jennifer Sweeney, Dalkey Day Care Centre, COPD Whitehall, Swords Men's Sheds, Atlanta Nursing Home, Holy Ghost Nursing Home, Loughlinstown Community Group, Bray Villa Pacis Community Group, An Bothan Bray, Blackrock Walking Group, Dalkey Lodge Nursing Home, IHF Stroke Group Mounttown.
We'd also like to thank our fantastic group of volunteers
Photographers : Siobhán Silke and Adam Heffernan
Web Designers: Celia De Leon and Eoghan Kerton
Videography assistant: Emma Herrera
Graphic Designer: Sofia Arvanius 
Communications: Nancy and Rebecca at SNP Communications
Model: Frances FitzGerald
We'd love to hear your feedback! We're really happy with everything and we hope you will be too!
Your friends at Siel Bleu Ireland!