Empowering older adults and people with illness through exercise
#fitnessforseniors #icansocanyou
Physical inactivity is the 4th leading cause of death worldwide. It is a risk factor for over 35 chronic diseases and can lead to loss of independence and social isolation. Yet only a third of older Irish adults get enough physical activity. 
 This year, our I Can Campaign is showcasing a quiet revolution led by inspiring older adults who are fighting physical inactivity and encouraging their peers to do the same!
There is no such word as 'can't' in Siel Bleu Ireland's lexicon of life and our incredible I Can Champions are leading the way, inspiring others to take action and become fit and healthy no matter their age or illness.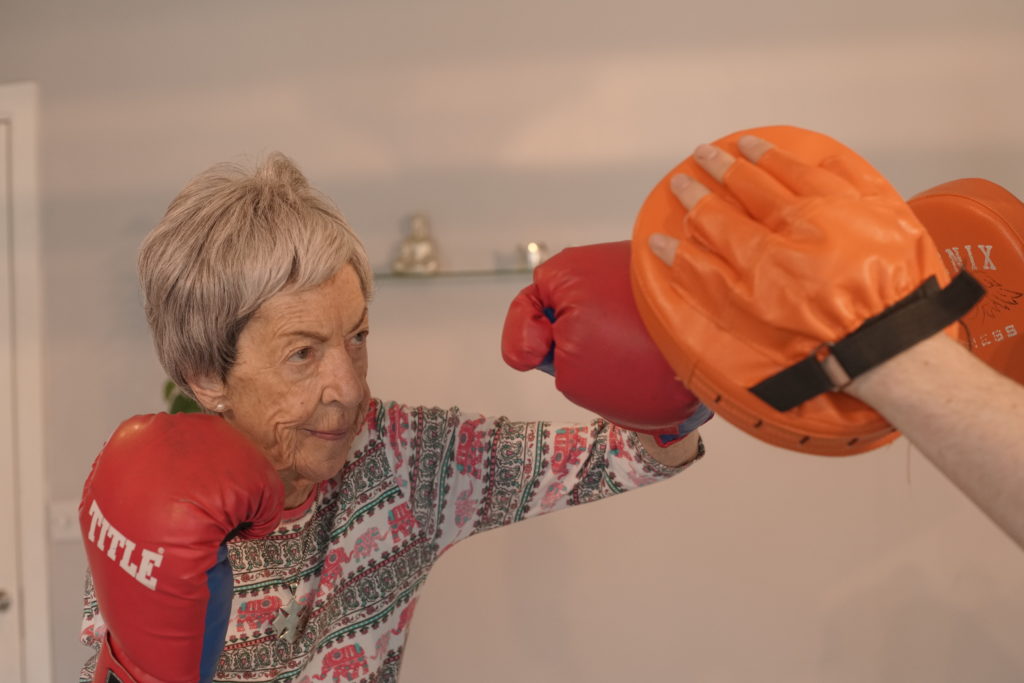 "I can throw a mean right hook"
Jennifer Sweeney 74, from Howth in Dublin, is an  oesophageal cancer survivor and true inspiration. Weakened by her treatment, Sweeney started one-to-one exercise classes with Siel Bleu at her home and now squats 150 times in each session. Jennifer was also a part of our campaign last year and her story was so inspiring to her peers, we've asked her to be our poster woman this year. Because if Jennifer can…So Can You!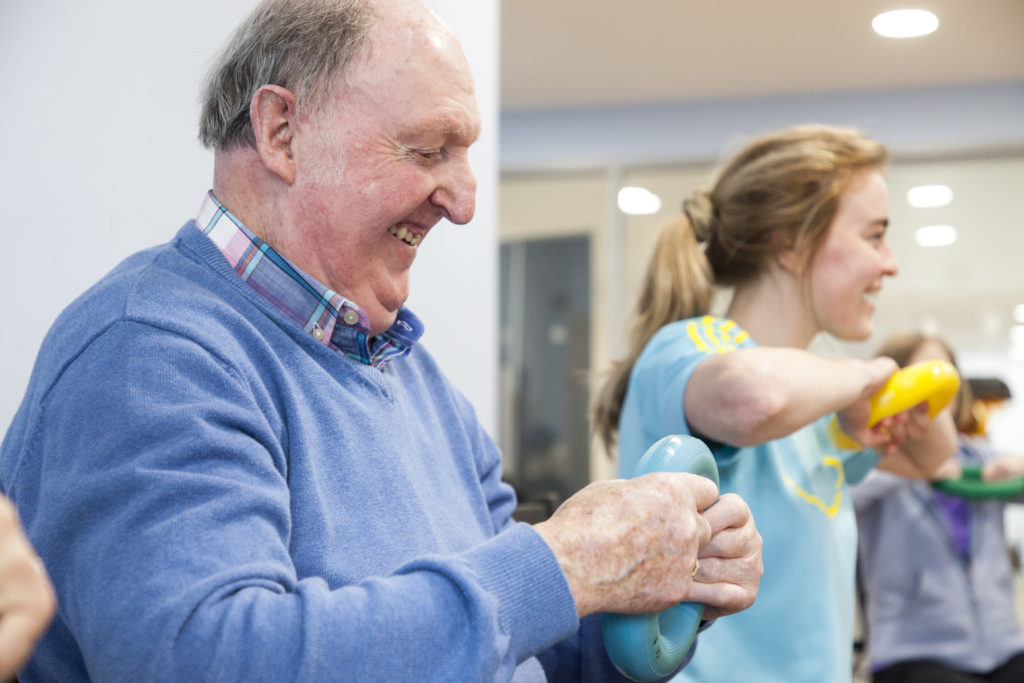 "I CAN LIVE MY LIFE TO THE FULL AGAIN"
When Austin Hynes was diagnosed with Parkinson's, he never lost his positive attitude despite the illness taking hold of his stamina and strength. A pillar of the community, with awards for his volunteering, Austin wasn't willing to give up, however, and started attending weekly Parkinson's Exercise classes with Siel Bleu hosted by Parkinson's Ireland. Austin now encourages other people like him to join similar groups and has even set up a Siel Bleu Parkinson's class in Loughlinstown. He is now back in sports full-time and trains his local minor GAA team, Foxrock.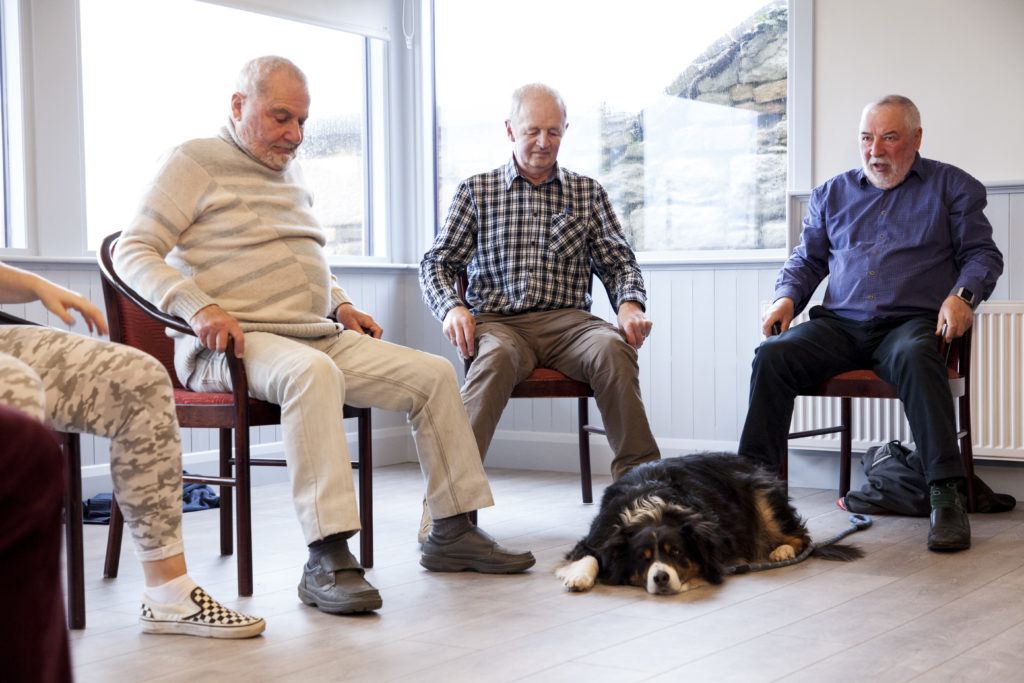 After suffering a stroke a number of years ago, Flor O'Driscoll started going to Siel Bleu's Stroke Survivor exercise class in South Dublin. Flor is also a member of The Salty Sea Dogs, a group of older sailors in Bray who meet regularly throughout the week.  Flor thought, sure if I can exercise and brought Siel Bleu to the group. This amazing group of men have an exercise class weekly and are happy to be interviewed and showcase their exercise regime.
They are all in their 70s.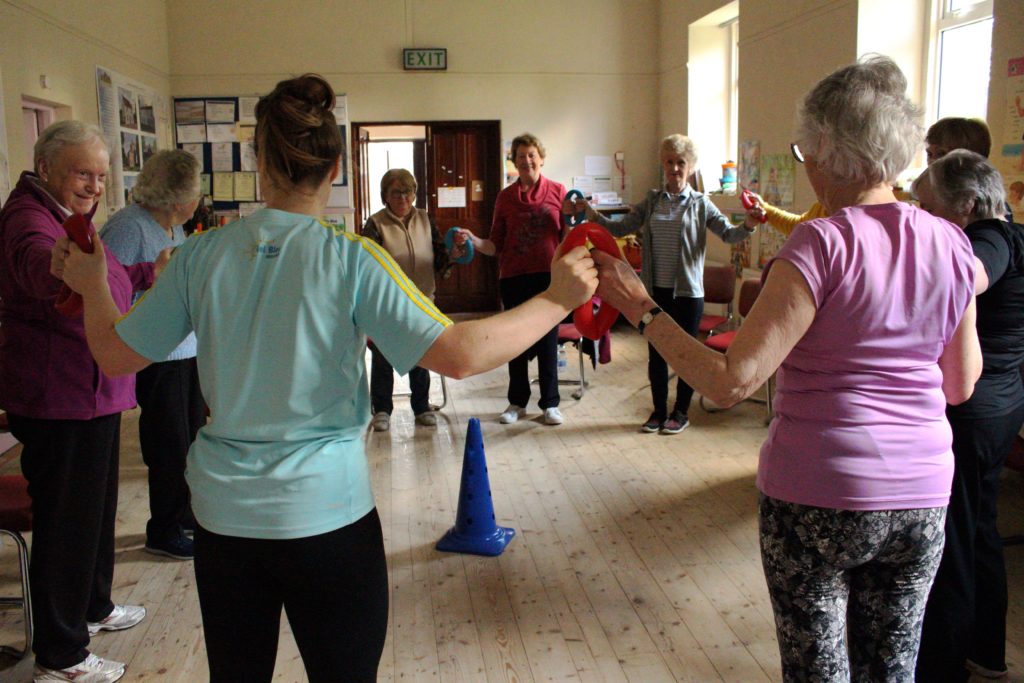 "We Can Exercise to be social"
Inspired by her own love of physical activity and seeing the strain the lack of it had on her father, Loraine Party decided to help the women of her beloved village by establishing an exercise class for them. Now the ladies aged between 65 and 81 come together every Thursday evening for the last 3 years to improve their health and have a cup of tea after!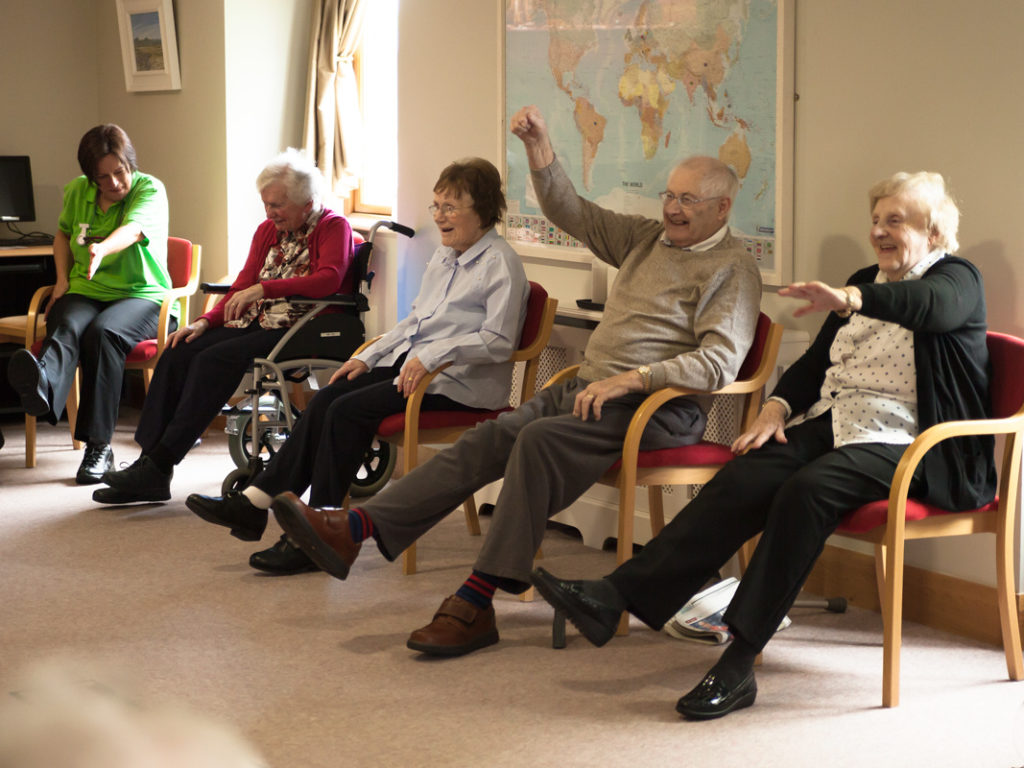 When it comes to physical activity, the owners of Marymount Care Centre in Lucan understand that it's not just for the young, but it's vital for residents of care homes in order to live to their full ability. Twice a week, the residents of all ages and abilities, take part in the full exercise class and come out with a pep in their step, smiling, laughing a joking.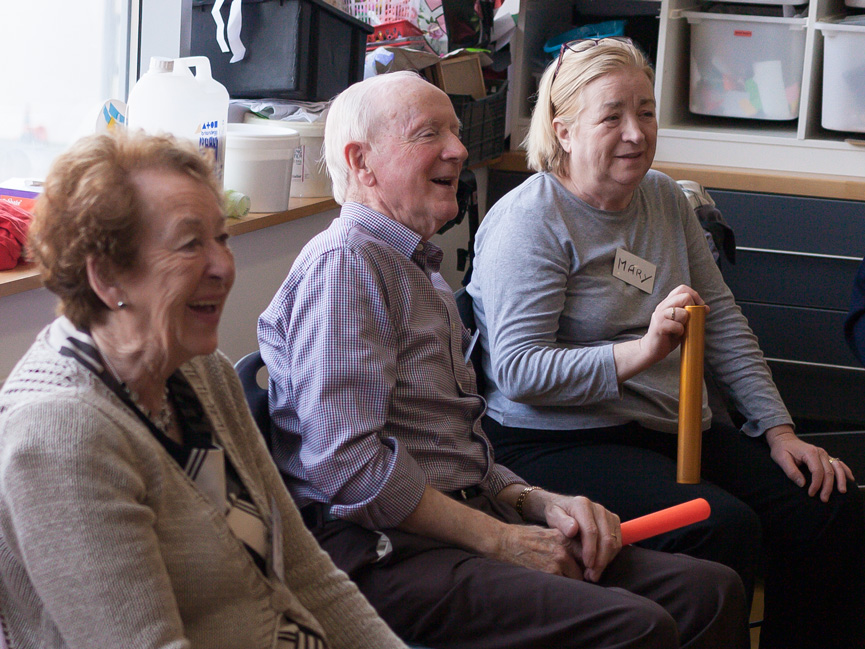 Noel McLoughlin is a 79-year old stroke survivor who has beaten prostate cancer and had a hip replacement. McLoughlin, who lives in Tallaght in Dublin, began attending the Tallaght Stroke Survivor Group where he was introduced to Siel Bleu exercises. He now walks 9km every day and credits the classes for getting him back on his feet.
JOIN THE 'I CAN' MOVEMENT