Sessions & equipment are designed with prevention in mind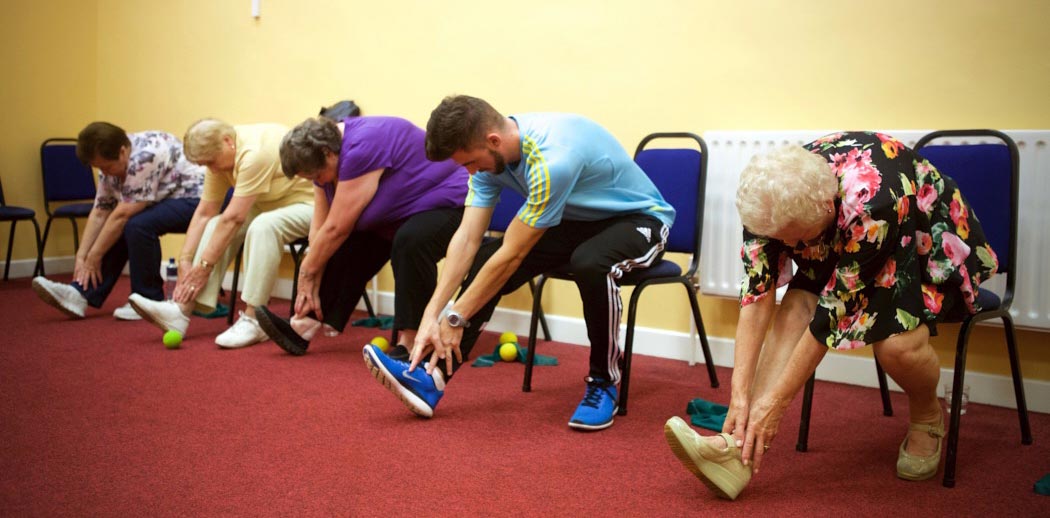 With a continuous focus on prevention, Siel Bleu's expert team adapt our exercise programmes to best suit the needs and abilities of each participant.

Siel Bleu is a programme of chair exercises which can be done by mobile as well as physically immobile people. It offers an opportunity for people to come together in a group activity and to participate in a friendly atmosphere (that) we find lifts their spirits. They also look forward to the classes each week.
– Care Assistant, Foras, Stillorgan