DEMENTIA GYM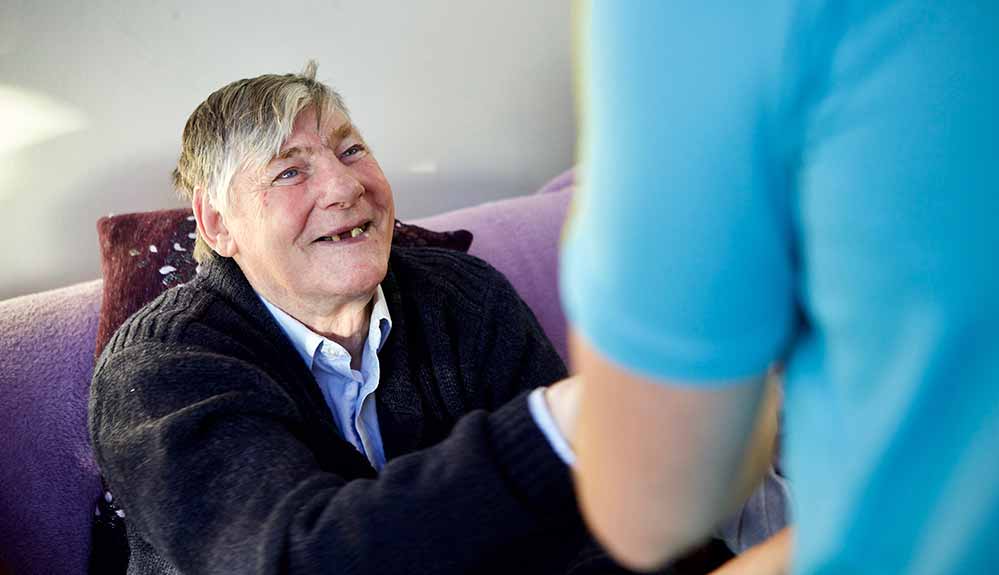 Physical activities for nursing home residents/day care visitors with Alzheimer's disease and dementia
A physical activity class to slow dependency.
The importance of physical activity for people living with dementia and Alzheimer's disease can often be underestimated. Numerous studies show the impact tailored exercise programmes have on people's mood, sleep quality and physical capabilities as well as improving their ability to communicate. A weekly session of Dementia Gym could help to slow down progress of the disease.
Our Alzheimer's disease programme offers physical stimulation, increasing physical and mental capacities.
DESIGNED FOR
Residents with various stages of Alzheimer's disease and dementia with no mobility issues
Groups of up to 12 participants
45-60 minute sessions depending on residents' cognitive impairment levels
BENEFITS
Delay further onset and slow progress of the disease
Full body work out from a seated position
Improves mood, quality of sleep, physical capabilities and communication
OBJECTIVES
Improve general motor skills
Reduce confusion and personality disorder
Maintain independence, postural control and balance
Improve social connections
Stimulate cognition and memory.
FOCUS ON
Sensory stimulation: touch and sight
Memory Stimulation: traditional songs and counting
Working a variety of joints and muscles to promote smooth movement
Exercises that mirror everyday activities e.g. dressing, washing, eating
Improving strength and stability in legs, core, arms, hands, shoulders
Coordination and reactions
To try a sample Dementia Gym programme in your nursing home or day care centre call 01 209 6889 or click here